Stainless Steel Hexagon Socket Head Cap Bolt DIN 912
Short Description:
Min.Order Quantity:1000PCS
PACKAGING:BAG/BOX WITH PALLET
PORT:TIANJIN/QINGDAO/SHANGHAI/NINGBO
DELIVERY:5-30DAYS ON QTY
PAYMENT:T/T/LC
Supply Ability:500 TON PER MONTH
FOB Price: US $0.5 - 9,999 / Piece
Min.Order Quantity: 100 Piece/Pieces
Supply Ability: 10000 Piece/Pieces per Month
Product Detail
Product Tags
| | |
| --- | --- |
| Product name | Hexagon Socket Head Cap Bolt |
| Size | M3-100 |
| Length | 10-3000mm or as required |
| Grade | SS201/SS304/SS316/SS316L |
| Material | Stainless steel |
| Surface treatment | Plain |
| Standard | DIN/ISO |
| Certificate | ISO 9001 |
| Sample | Free Samples |
Hexagon bolts are often used on machinery, mainly for the advantages of easy tightening, disassembly, and not easy to slip angle. Hex wrenches are generally a 90 ° turn, the bent end is long on one side and short on the other. Holding the long side can save a lot of force and tighten the screw better. The long end has a round head (hexagonal cylinder is similar to a sphere) and a flat head. The round head can be easily inserted into the screw hole for easy removal.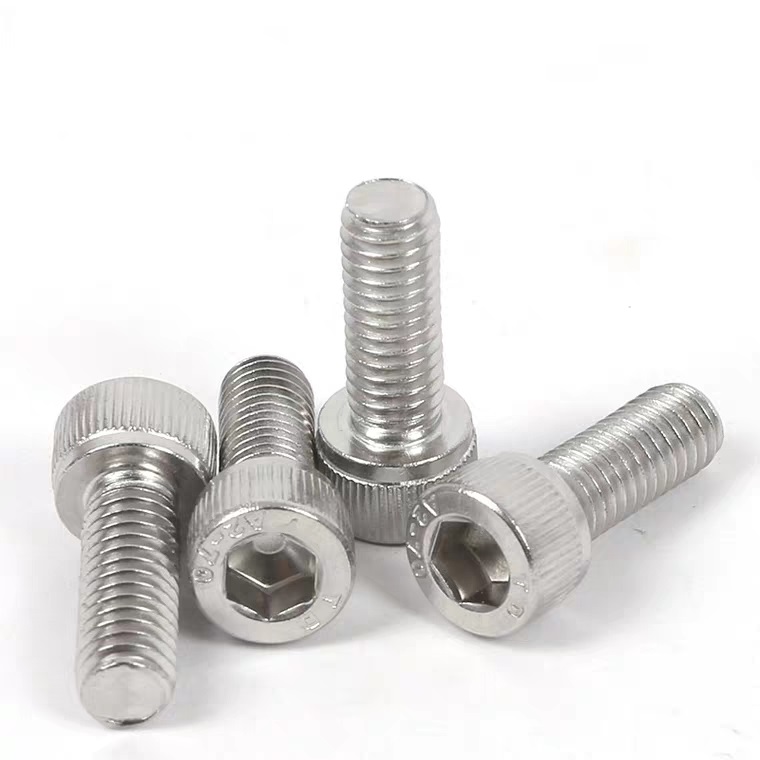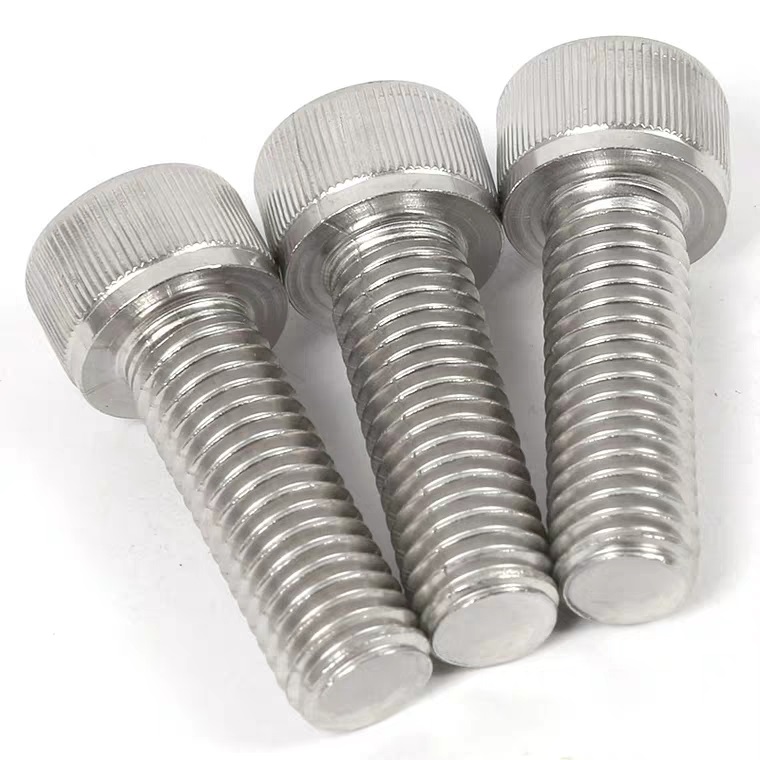 Hexagon socket head screws and countersunk head screws are very similar. When the nail head penetrates into the machine, its connection strength is very high, so the corresponding hexagon socket wrench must be used during Install and remove screws. Generally, it is widely used on various machine tools and its accessories.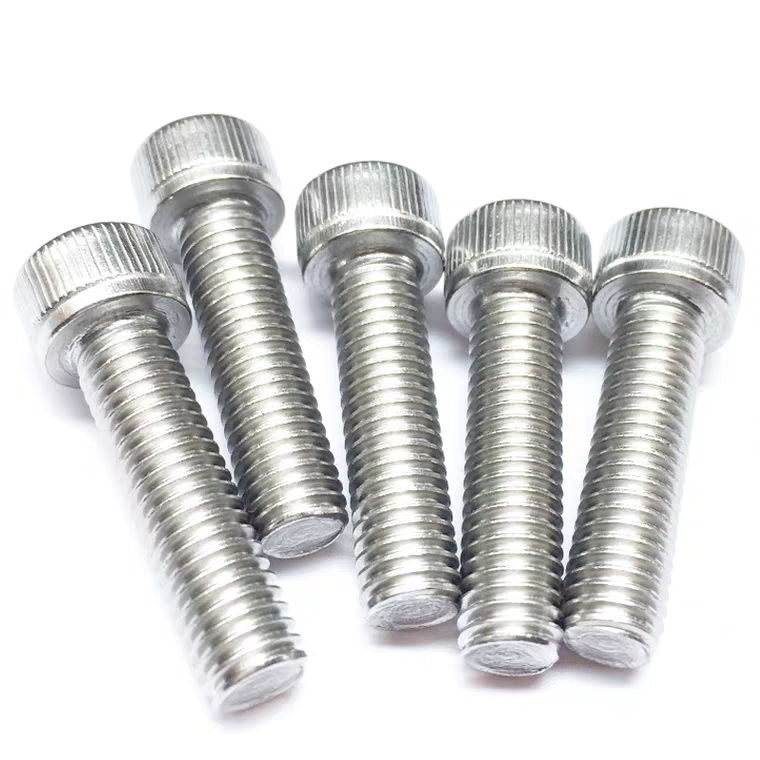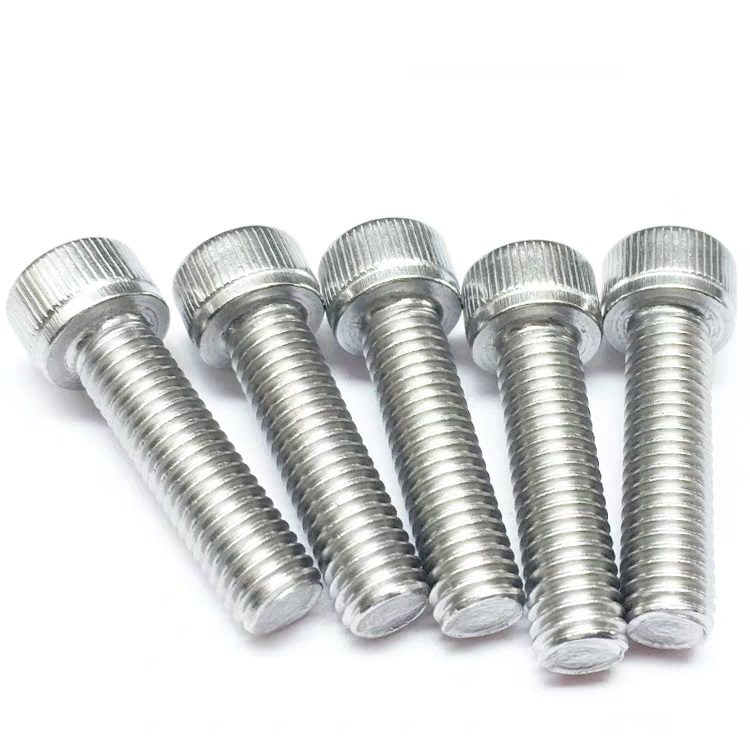 Hexagon bolts are classified into ordinary and high strength according to their strength. Ordinary hexagon socket bolts are grade 4.8, high strength hexagon socket bolts are grade 8.8 or higher, including grades 10.9 and 12.9. Hexagon bolts of grade 12.9 generally refer to knurled, oil-colored black hex socket head screws.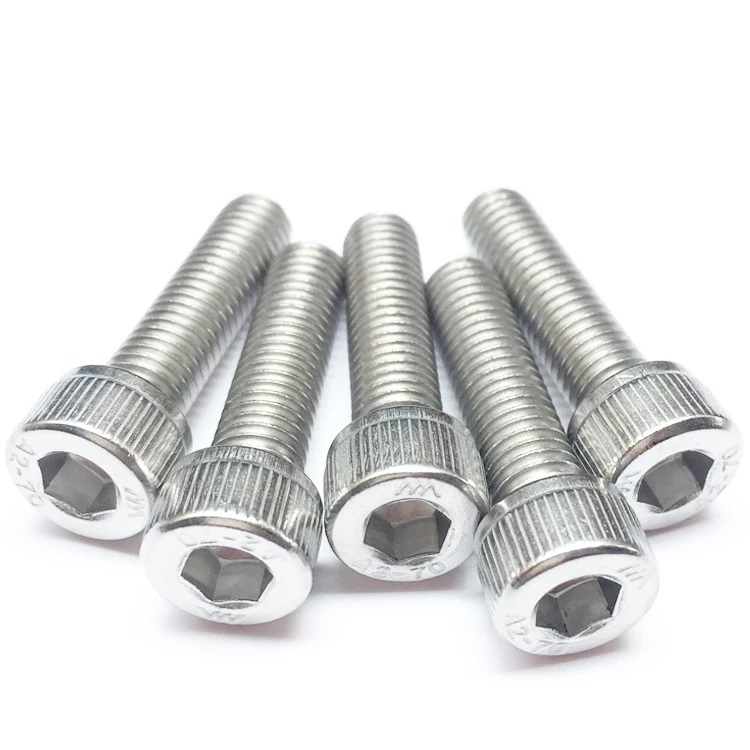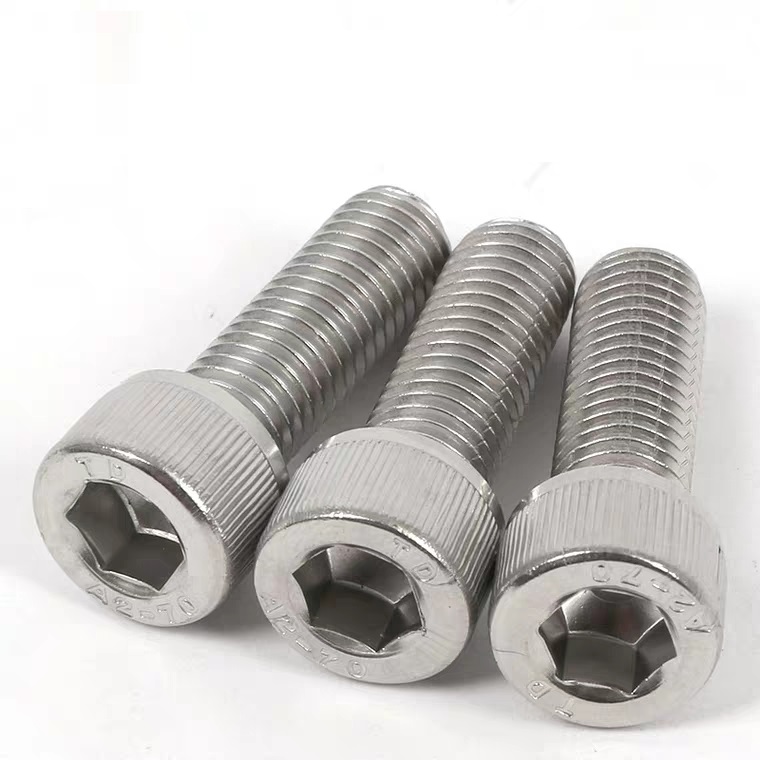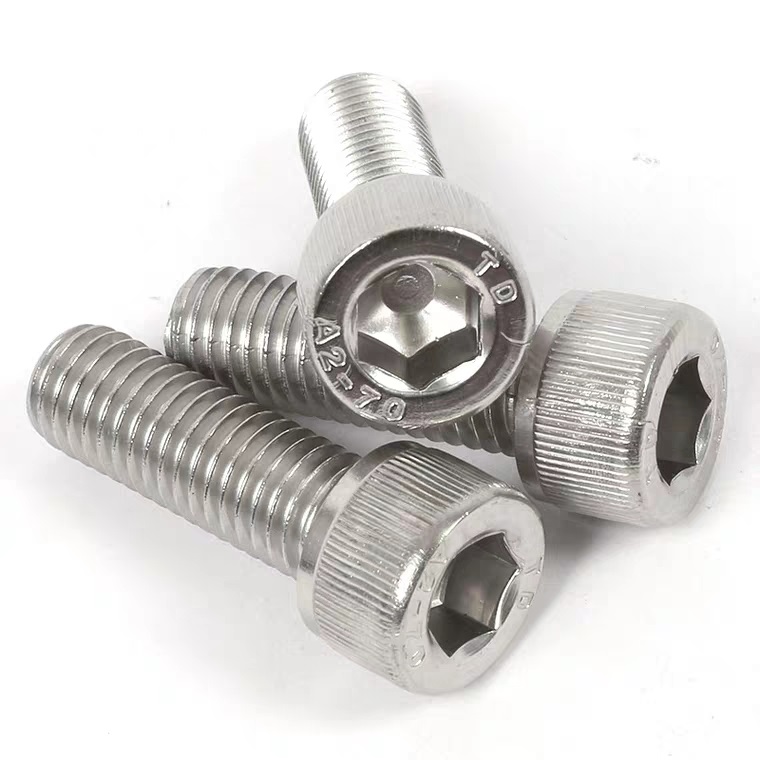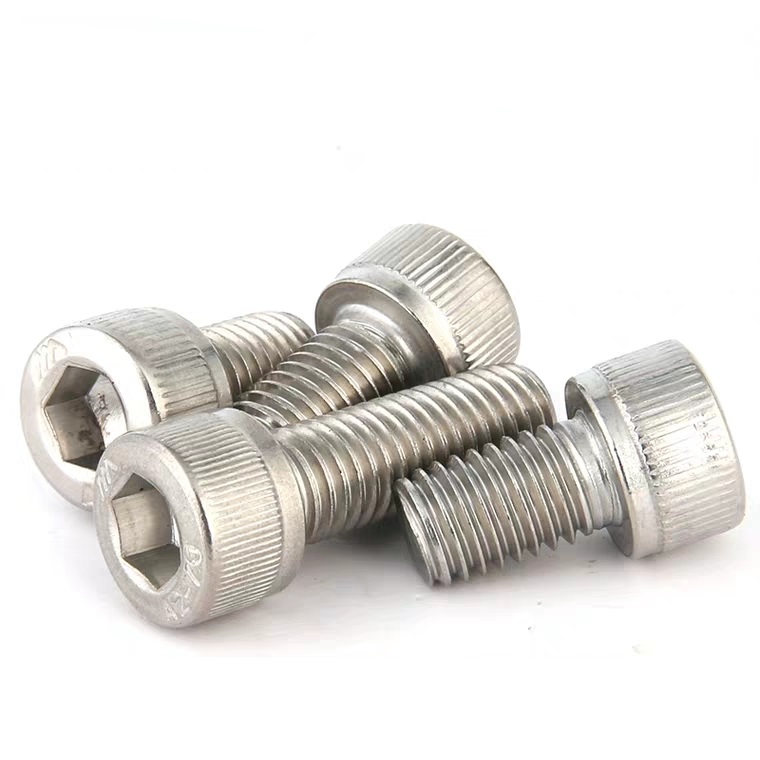 Hexagon screws are widely used, ranging from small hardware to small electronics and electrical products. Mechanical equipment products, from cars, ships, aircraft cannons. In short, hex screws are mainly used in the fields of electronics, electrical appliances, electrical, electricity, chemicals, water conservancy, machinery and equipment, furniture, and other fields.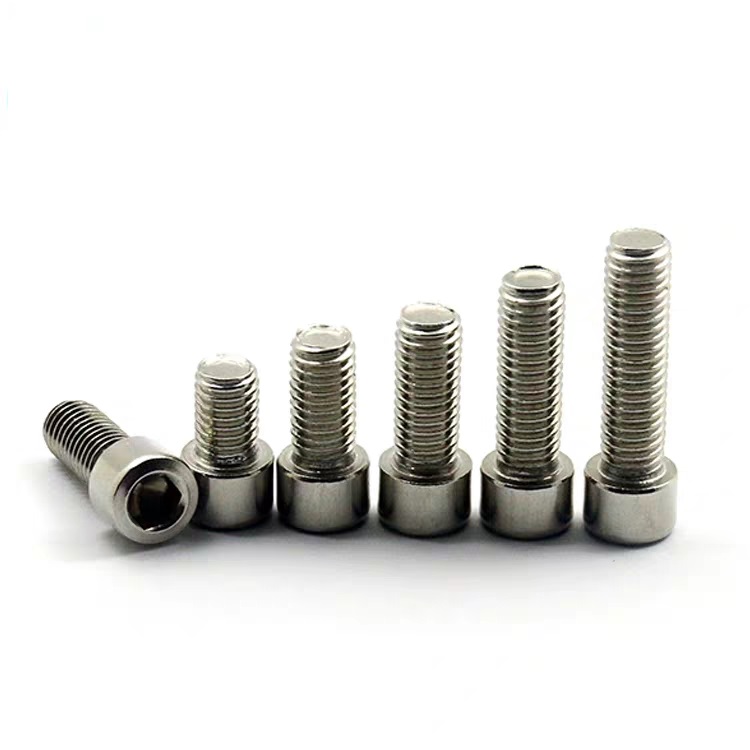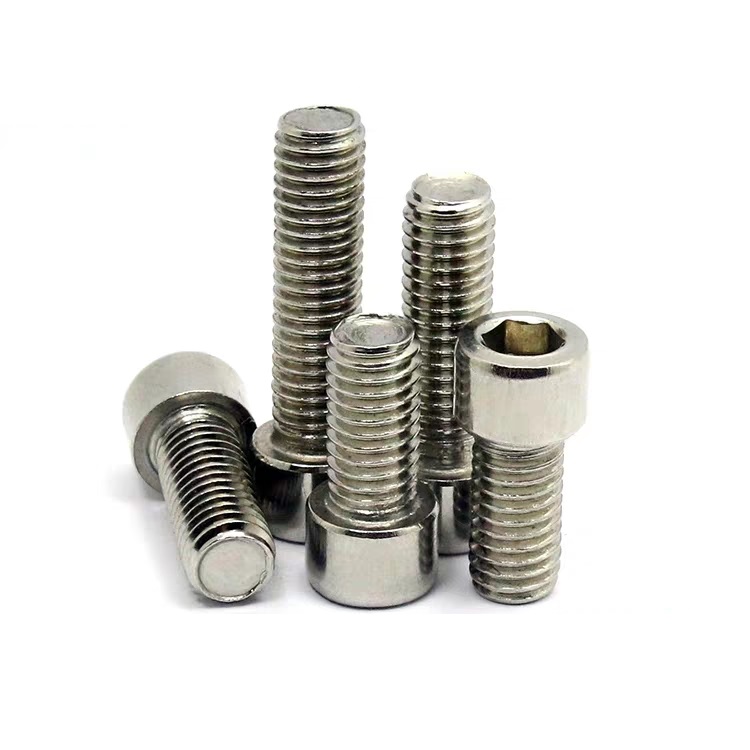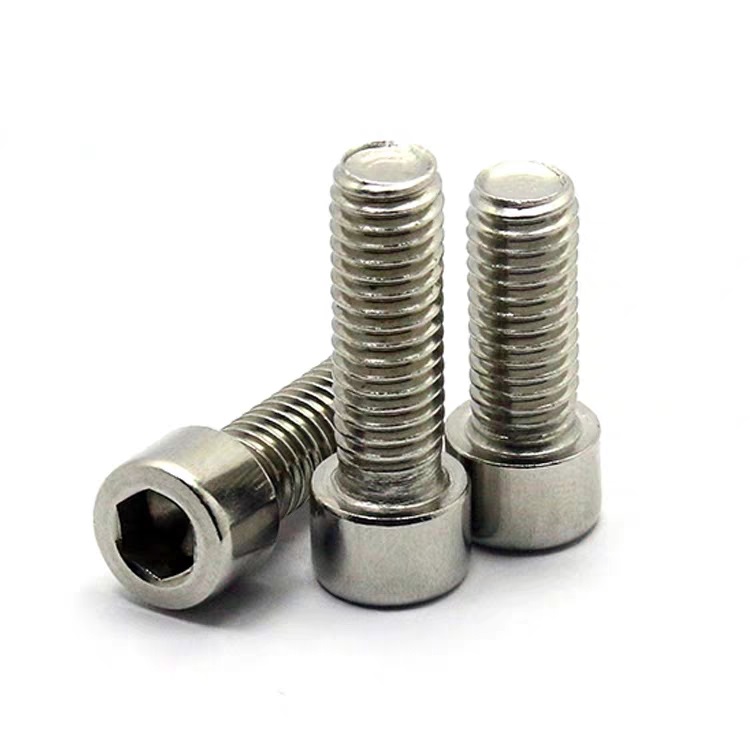 Common questions about stainless steel:
Q: Why is stainless steel magnetic?
A: 304 stainless steel belongs to austenitic stainless steel. Austenite is partially or slightly transformed into martensite during cold working. Martensite is magnetic, so stainless steel is nonmagnetic or weakly magnetic.
Q: How to identify authentic stainless steel products?
A: 1. Support stainless steel special potion test, if it does not change color, it is authentic stainless steel.
2.Support chemical composition analysis and spectral analysis.
3. Support smoke test to simulate the actual use environment.
Q: What are the most commonly used stainless steels?
A: 1.SS201, suitable for use in dry environment, easy to rust in water.
2.SS304, outdoor or humid environment, strong resistance to corrosion and acid.
3.SS316, molybdenum added, more corrosion resistance, especially suitable for seawater and chemical media.
Five advantages of stainless steel:
1. High hardness, no deformation ----- The hardness of stainless steel is more than 2 times higher than that of copper, more than 10 times higher than that of aluminum, the processing is difficult, and the production process is complicated.
2.Durable and non-rusty ---- made of stainless steel, the combination of chrome and nickel creates a layer of anti-oxidation on the surface of the material, which plays the role of rust.
3.Environmentally friendly, non-toxic and non-polluting ------- Stainless steel material has been recognized as sanitary, safe, non-toxic and resistant to acids and alkalis. It is not released to the sea and does not pollute tap water.
4. Beautiful, high-grade, practical -------- Stainless steel products are popular all over the world. The surface is silver and white. After ten years of use, it will never rust. As long as you wipe it with clean water, it will be clean and beautiful, as bright as new.
DIN 912 STANDARD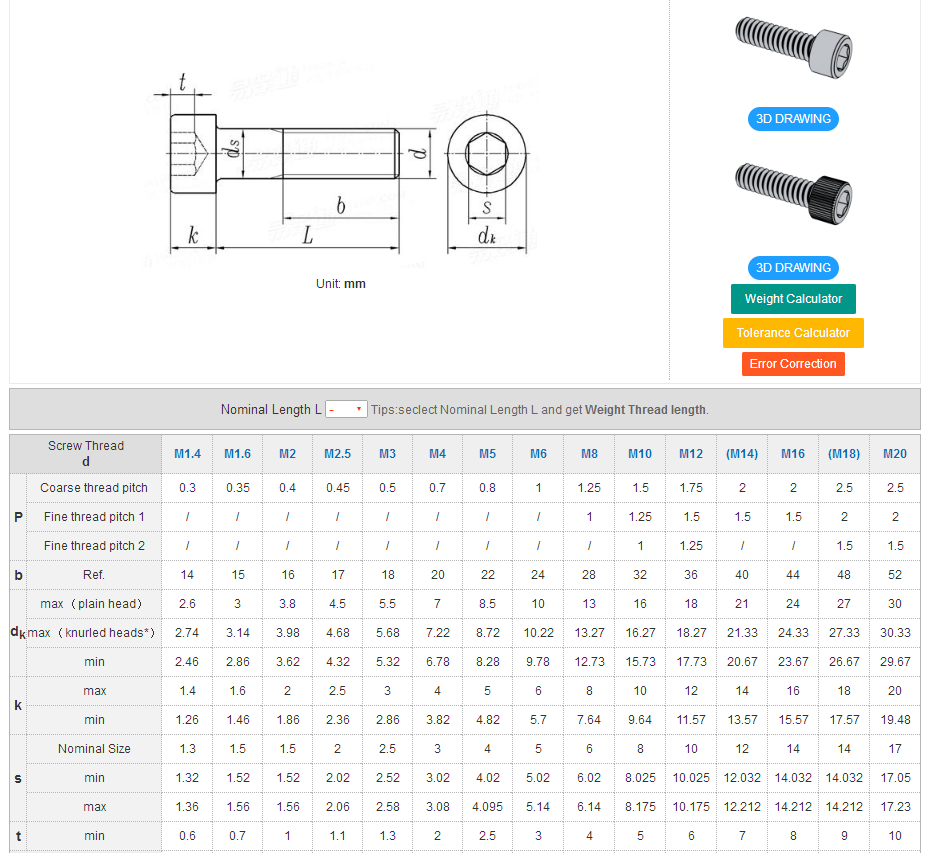 1. 25 kg bags or 50kg bags.
2. bags with pallet.
3. 25 kg cartons or cartons with pallet.
4. Packing as customers' request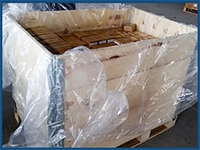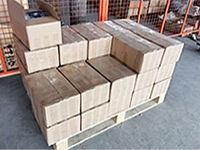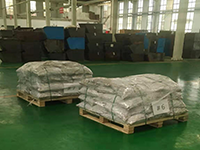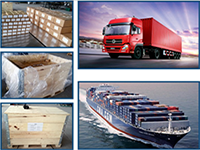 ---
Previous:
Stainless steel Carriage Bolt DIN 603
---
Write your message here and send it to us