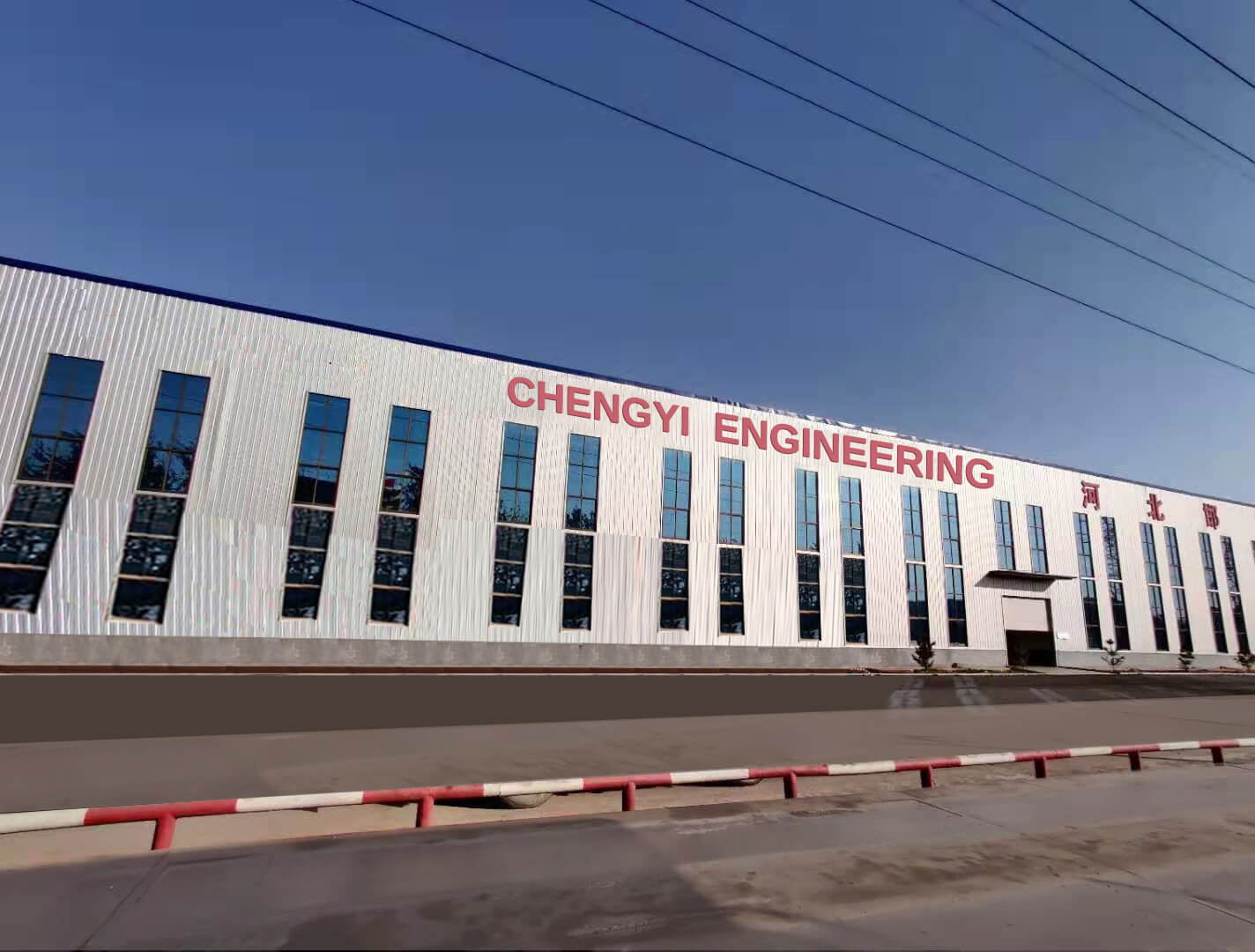 Hebei Chengyi Engineering Materials Co., Ltd. has many years of manufacturing experience, is loacted in the beautiful port city – Handan, the traffic is very convenient. With advanced equipment, senior professional and technical personnel, and advanced management system, has developed as one of the larger local standard parts manufacturers,strong technical force, enjoy higher reputation in there industry.
Company accumulated many years of marketing knowledge and management experience, effective management norms, in strict accordance with national standards, the production of various kinds of fasteners and special parts. Mainly supply: hex bolt, nut, flange bolt, carriage bolt, T bolt, threaded rod, hexagon socket head cap screw, anchor bolt, U-bolt and more products.
Hebei Chengyi Engineering Materials Co., Ltd.aims at "good faith operation, mutual benefit and win-win". The goal of "quality for survival" is to make the quality of products and services reach and exceed the expectations of the customers.
Enterprise purpose: employee satisfaction, customer satisfaction
"Two Satisfaction" constitutes the main interest chain of the company's operation, and the interests of the three are unified-mutually conditional and indivisible:
Employee satisfaction is the cornerstone-employees are the starting point of the enterprise value chain. Only employees are satisfied so that companies can provide products and services that satisfy customers.
Customer satisfaction is the core-only if customers are satisfied can the company have a market and profit.
Enterprise vision: to become a globally respected fastener company
Relying on employees and respecting employees to win employees' loyalty and respect for the company: to win the respect of customers with first-class quality and excellent service, to win the respect of peers with technological leadership and performance leadership; to take responsibility and courage for environmental protection Take social responsibility and win the respect of society.
Enterprise spirit: diligence, toughness, responsibility, innovation
Diligent-study hard, think hard, study hard, practice hard, be serious and do everything well, not afraid of hardships, not tired.
Perseverance-perseverance, determination, courage to take on difficult tasks, and lasting fortitude and determination.
Responsibilities: love the post, fulfill the duties and responsibilities, adhere to the principles, be brave, and bear the heavy responsibility of developing the enterprise.
Innovation-good at accumulation, good at thinking, bold in change, and bold in innovation.
Enterprise style: unity, pragmatism, integrity, responsibility
Dilemma-unity is strength. Tolerate and tolerate, tolerate and tolerate, up and down, and sincere cooperation.
Be pragmatic one by one, seek truth from facts, seek truth from facts, tell the truth, do practical things, and seek practical results.
Integrity treats each other with sincerity and intersects with faith.
Responsibility --- Abandon personal outlook on gains and losses and emphasize a sense of responsibility. Used to take responsibility and be able to take heavy responsibility.
Innovative concept: Make routine the best, make innovation routine
Accumulate bits and pieces, make routine work the best; be brave in change, and turn "innovation" into the work normal.
Service concept: sincere, fast, professional and efficient
Sincere-sincerely and honestly. Think carefully and considerately, and deal with the problem to the minimum.
Fast-Think what customers want, rush customers' needs, respond quickly, and act quickly.
Professional one-to-one has a high level of business knowledge and technology, service standards, standards.
Efficient-fast, efficient and perfect results.
Quality concept: Seeing quality as the constant pursuit of perfection in life
Take product quality as your own life and the life of your company. Firmly establish the consciousness of "quality first-customer first", never be satisfied with the quality of products, and strive for excellence.
We are committed to become the world's top fastening solutions provider, let Chinese product enter world class, let the Yateng production become synonymous with quality. To this end we need perseverance. At the same time, we also shoulder the responsibility of the society and the expectations of the employees. In the future, we will become a respected enterprise.