Stainless steel Carriage Bolt DIN 603
Short Description:
Min.Order Quantity:1000PCS
PACKAGING:BAG/BOX WITH PALLET
PORT:TIANJIN/QINGDAO/SHANGHAI/NINGBO
DELIVERY:5-30DAYS ON QTY
PAYMENT:T/T/LC
Supply Ability:500 TON PER MONTH
FOB Price: US $0.5 - 9,999 / Piece
Min.Order Quantity: 100 Piece/Pieces
Supply Ability: 10000 Piece/Pieces per Month
Product Detail
Product Tags
| | |
| --- | --- |
| Product name | SS304 SS316 Carriage Bolt |
| Size | M3-100 |
| Length | 10-3000mm or as required |
| Grade | SS304/SS316 |
| Material | Stainless steel |
| Surface treatment | Plain |
| Standard | DIN/ISO |
| Certificate | ISO 9001 |
| Sample | Free Samples |
Generally speaking, bolts are used to connect two objects, usually through a light hole, and need to be used in conjunction with a nut, and a single can't connect. The tool is generally a wrench. The head is mostly hexagonal, etc., and is generally larger. The carriage bolt is applied in the slot. The square neck is stuck in the slot during the installation process, which can prevent the bolt from rotating, and the carriage bolt can move in parallel in the slot. Because the head of the carriage bolt is round, there is no design of cross-slots or inner hexagonal available power tools, and it can also play a role in preventing theft during the actual connection process.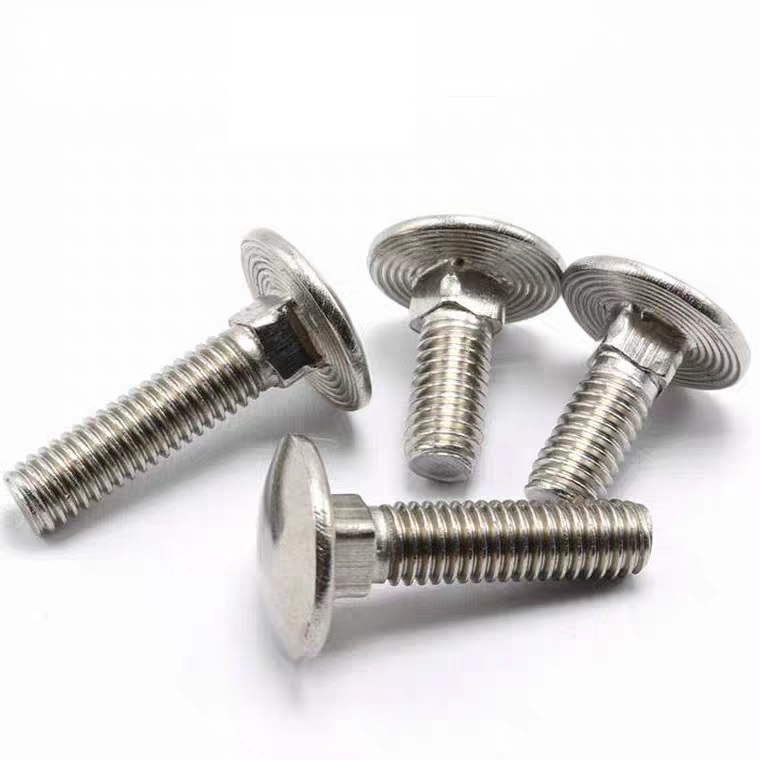 High-strength carriage bolts increase the toughness of the bolts and can better withstand non-stop rotation. For a factory with a large production volume, the quality of the parts is directly related to the output of the production line and the service life of the machine. The quality of the parts directly determines the quality of the product produced. This is the difference between a product produced by a large machine and a product produced by a small workshop.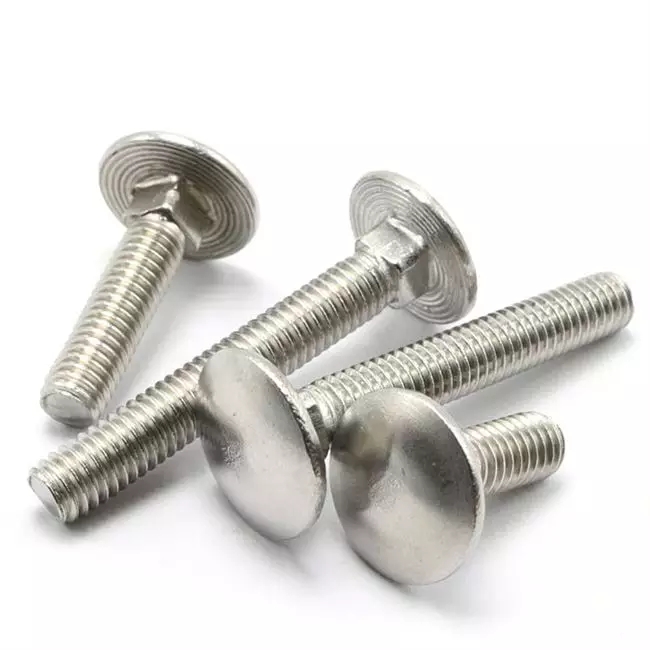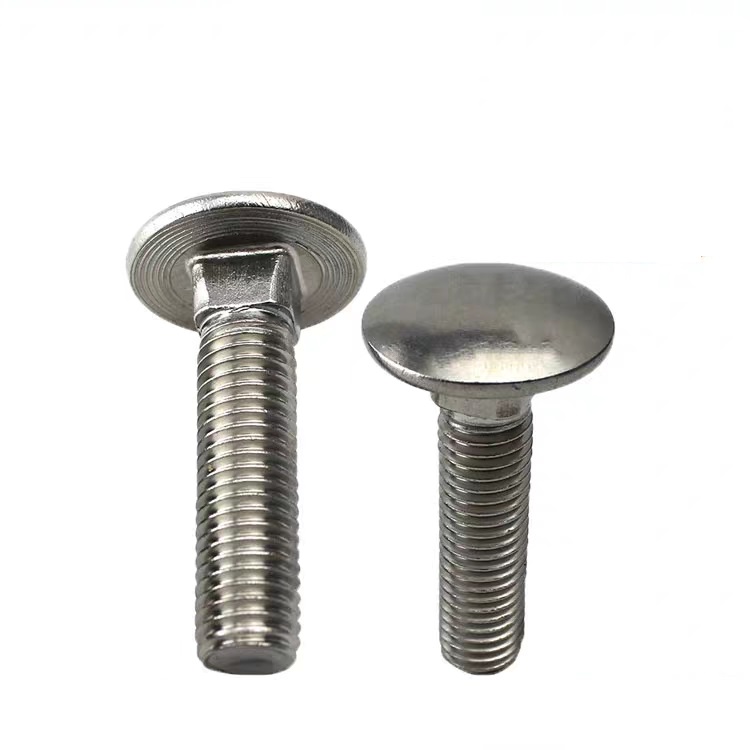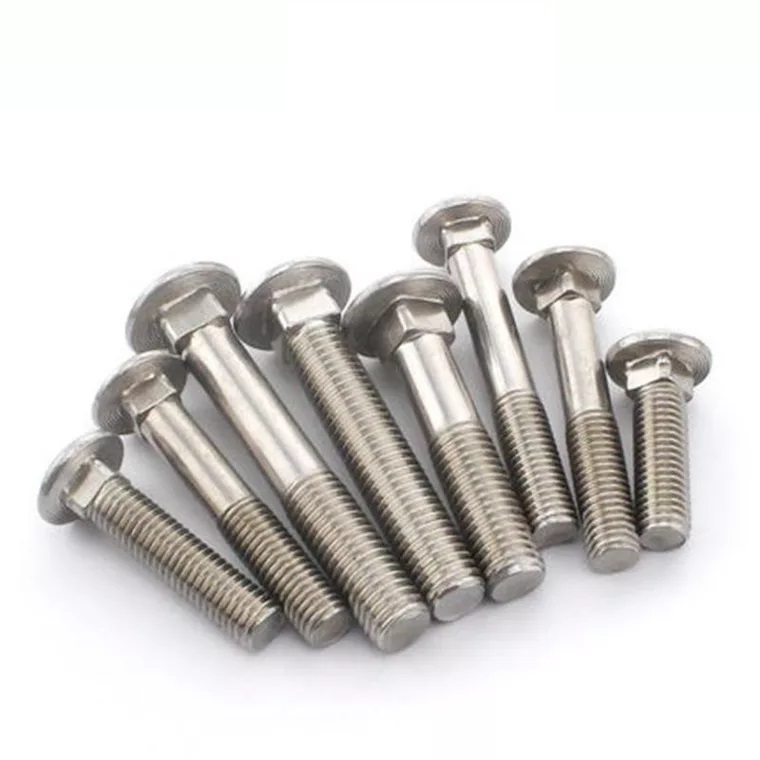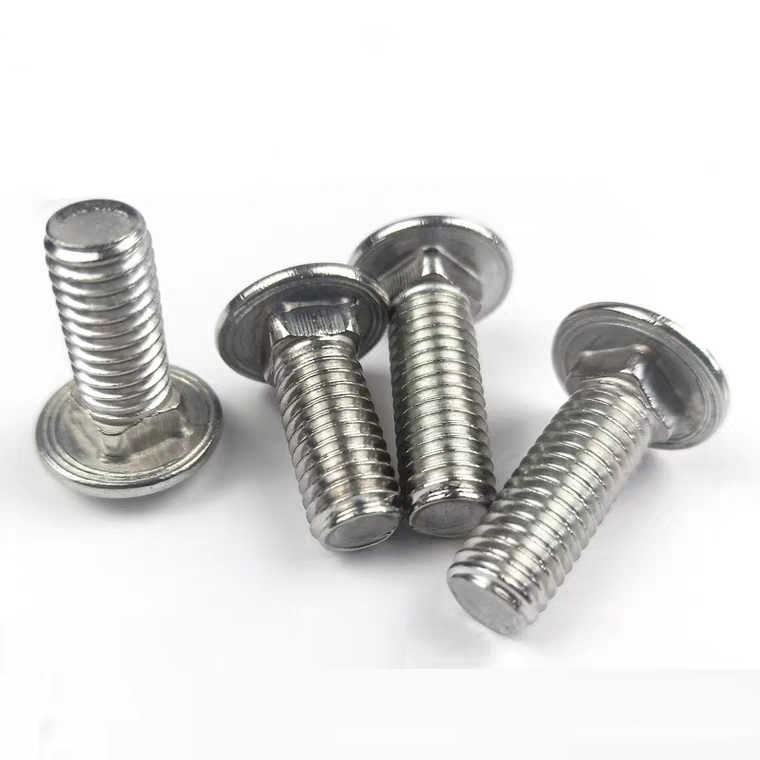 The high-strength carriage bolt is an improvement based on the original carriage bolt. The cleverness of this carriage bolt lies in "high strength", because the current machinery is generally non-stop, and this also has a service life Relationship.
Common questions about stainless steel::
Q: Why is stainless steel magnetic?
A: 304 stainless steel belongs to austenitic stainless steel. Austenite is partially or slightly transformed into martensite during cold working. Martensite is magnetic, so stainless steel is nonmagnetic or weakly magnetic.
Q: How to identify authentic stainless steel products?
A: 1. Support stainless steel special potion test, if it does not change color, it is authentic stainless steel.
2. Support chemical composition analysis and spectral analysis.
3. Support smoke test to simulate the actual use environment.
Q: What are the most commonly used stainless steels?
A: 1.SS201, suitable for use in dry environment, easy to rust in water.
2.SS304, outdoor or humid environment, strong resistance to corrosion and acid.
3.SS316, molybdenum added, more corrosion resistance, especially suitable for seawater and chemical media.
Five advantages of stainless steel:
1. High hardness, no deformation ----- The hardness of stainless steel is more than 2 times higher than that of copper, more than 10 times higher than that of aluminum, the processing is difficult, and the production process is complicated.
2.Durable and non-rusty ---- made of stainless steel, the combination of chrome and nickel creates a layer of anti-oxidation on the surface of the material, which plays the role of rust.
3.Environmentally friendly, non-toxic and non-polluting ------- Stainless steel material has been recognized as sanitary, safe, non-toxic and resistant to acids and alkalis. It is not released to the sea and does not pollute tap water.
4. Beautiful, high-grade, practical -------- Stainless steel products are popular all over the world. The surface is silver and white. After ten years of use, it will never rust. As long as you wipe it with clean water, it will be clean and beautiful, as bright as new.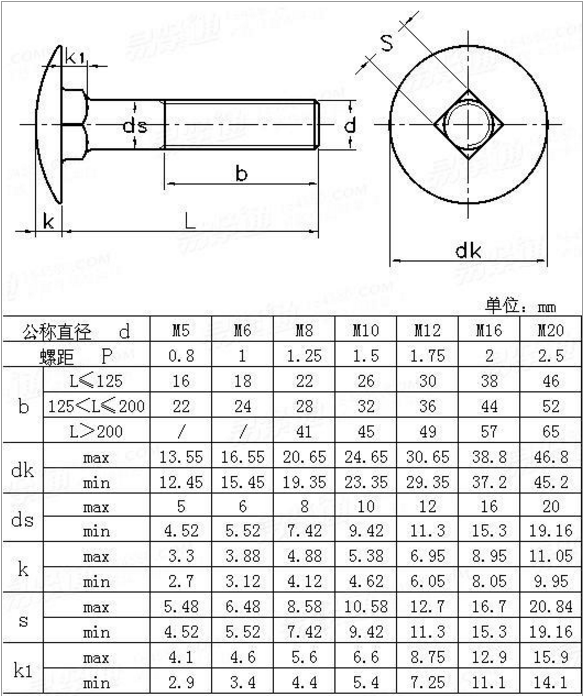 1. 25 kg bags or 50kg bags.
2. bags with pallet.
3. 25 kg cartons or cartons with pallet.
4. Packing as customers' request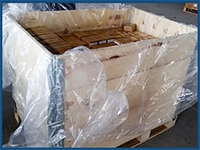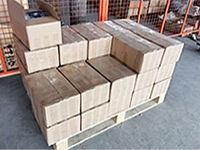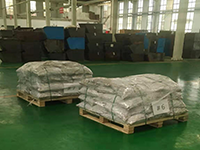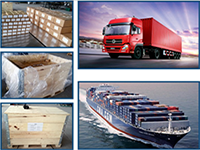 ---
Previous:
Eye Bolt DIN 444
---
Write your message here and send it to us